SLENDER ME MEDICAL
With two convenient locations in Corona CA. and Scottsdale, AZ, we specialize in weight loss therapies, hormone balancing, aesthetics and more to revitalize and rejuvenate your health. Since 2011, we have provided safe and effective weight loss, aesthetics, and wellness services to patients in Southern California, helping men and women look and feel their very best.
COME VISIT US
Our office is conveniently located in Riverside County in the city of Corona, CA with ample, unrestricted parking and a spacious lobby. Our office is clean and beautifully decorated to provide you with a professional yet private and comfortable setting for all your medical needs.

.
Why Slender Me Medical?
At Slender Me Medical we have extensive experience in weight loss treatments as well as professional aesthetic techniques.
Beauty & health services
Individual approach to patient
Convenient location

We are a family clinic
Owners are licensed & certified
Areas of Service
With two prime locations in Corona, California, and Scottsdale, Arizona, Slender Me Medical stands as a full-service Weight Loss and Aesthetics Center. We are committed to excellence in hormone balancing, aesthetics, and weight loss therapies, providing services that rejuvenate and revitalize your health.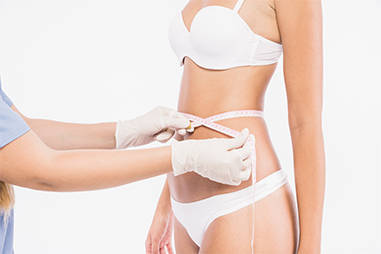 Weight Loss
Ready to get started on your weight loss journey with Slender Me Medical? Fantastic! Take the First Step to a Brand New You. We offer medically supervised Weight Loss in Corona and Irvine, CA.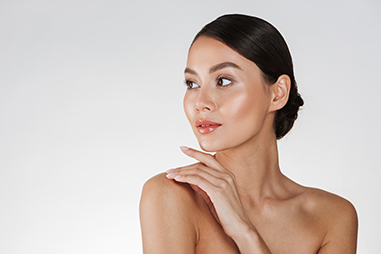 Aesthetics
You should look as good on the outside as you feel on the inside. Our proven health and beauty remedies will help you look amazing instantly, from Botox® and fillers to facials and chemical peels. Call Slender Me Medical Weight Loss and Aesthetics Center, Inc. for more information.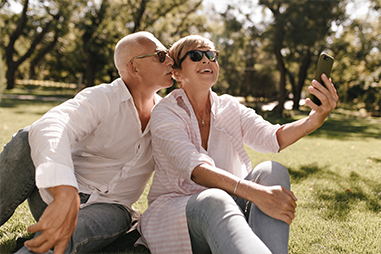 Hormone Balancing
If you are experiencing hot flashes, night sweats, fatigue, low sexual desire, your solution may be bio-identical hormone replacement therapy.
Before & After
Benefits of Natural-Looking Facial Fillers
Subtle Enhancement: Natural-looking facial fillers are designed to subtly enhance facial features, allowing for a more refined and nuanced result. The goal is not to create a drastically altered appearance, but rather to restore youthful volume and contours.

Personalized Approach: Each individual's facial structure is unique, and natural-looking fillers take this into account. A skilled practitioner customizes the treatment plan to address specific concerns and achieve a harmonious balance with existing features.

Gradual and Progressive: Natural-looking fillers can be administered in a way that achieves gradual and progressive results. This approach minimizes the risk of over-correction and ensures that the changes are subtle and in harmony with the individual's overall look.

Enhanced Self-Confidence: When enhancements are subtle and natural, individuals often experience a boost in self-confidence. Knowing that their appearance reflects their authentic selves can lead to greater satisfaction with the results.
I had been experiencing sleepless nights, hot flashes, weight gain and mood swings…basically miserable! The nurse's are wonderful and spend ample time asking questions and explaining how the bio-identical hormones work.
Tamara C. – Riverside
I have been going to Slender Me since November, 2015. The staff has always been friendly, knowledgeable, and helpful. The facility is very nice–professional looking but also cozy. Great experience.
Lisa M. -Mission Viejo
Slender Me is helping me restore my health. The entire staff is warm and friendly and the office is beautiful. Jennifer Seguanica, MSN, FNP-C, Nurse Practitioner, has worked closely with me this past year with Hormone Replacement Therapy and I feel great.
Belinda C. -Corona
The ladies at what is now Slender Me are all so friendly and helpful. They take time to answer all of my questions and all of my concerns. They even want to know who I am as a person, not just as a patient. The programs are pretty extensive.
Sheri B. -Tustin
I have been going to their Corona location for a couple of years! I see Jennifer. She is amazing! Super friendly never tries to sell me more then I ask for. I drive there from Cerritos, its about an 1 hour or more drive depending on the time of day. Very excited about the new Irvine location! Closer to me!!
Jen B. -Cerritos
Subscribe to our newsletter
Established in 2011, Slender Me Medical has proudly been offering expert weight loss and aesthetic services to Southern California and beyond, now with two locations in Corona, CA, and Scottsdale, AZ. We accommodate walk-ins, bringing our professional services closer to you with ease and convenience. Committed to serving our diverse community, we provide Spanish-speaking counselors at both locations. As a testament to our dedication to health and wellness, Slender Me Medical is a proud member of the HCG Diet Council.

News and Healthy Tips
– BLOG FEED –